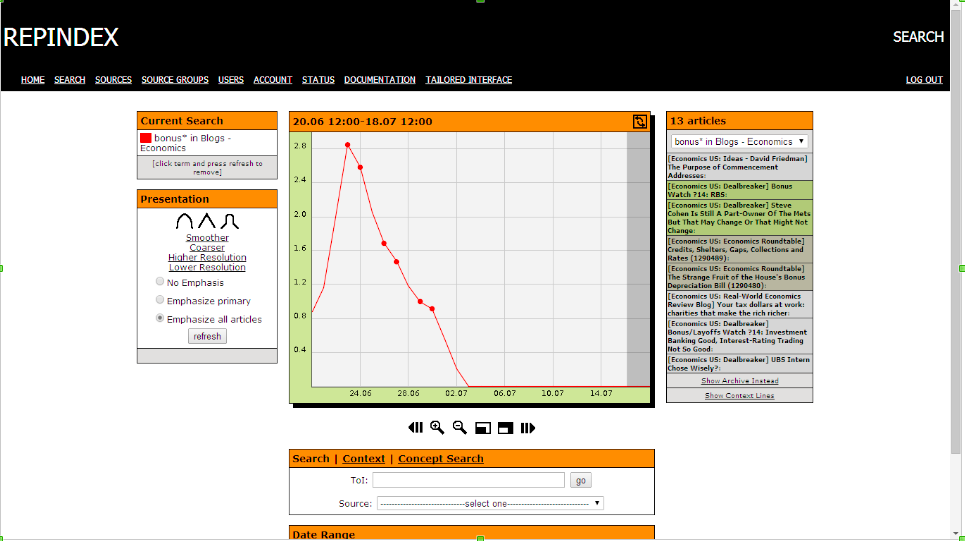 The Repindex blog archive contains more than 14,200 blogs, forums, reviews and academic journals and is organised into more than 100 source groups, from medical to tax, hedge funds, real estate, and consumer technology. These groups are further segmented by territory and sub-group (such as different types of cancer).
Queries result in context lines of text which can be analysed in Excel in your models in order to detect concepts and concept combinations, as well as trends.
A date range of a number of years can be set thus enabling long-term modelling.
Repindex archives academic journals and is recognised by the Higher Education Commission of Pakistan.